Victor's 1959 Cafe
Kale G: There are two places that really began what would become ?Dining With Plastic Forks?? the first was Manny?s Tortas, which was the first place Phil and I grabbed lunch when we started hitting lunch once a week. But as crucial as that is to what we are, Victor?s 1959 Café was where things really began.
Our co-worker, Kristin C., had just started heading out to lunch with us a week or two before we headed to Victor?s, and when we went, we went in true Cuban style, by taking Phil?s Cuban station wagon.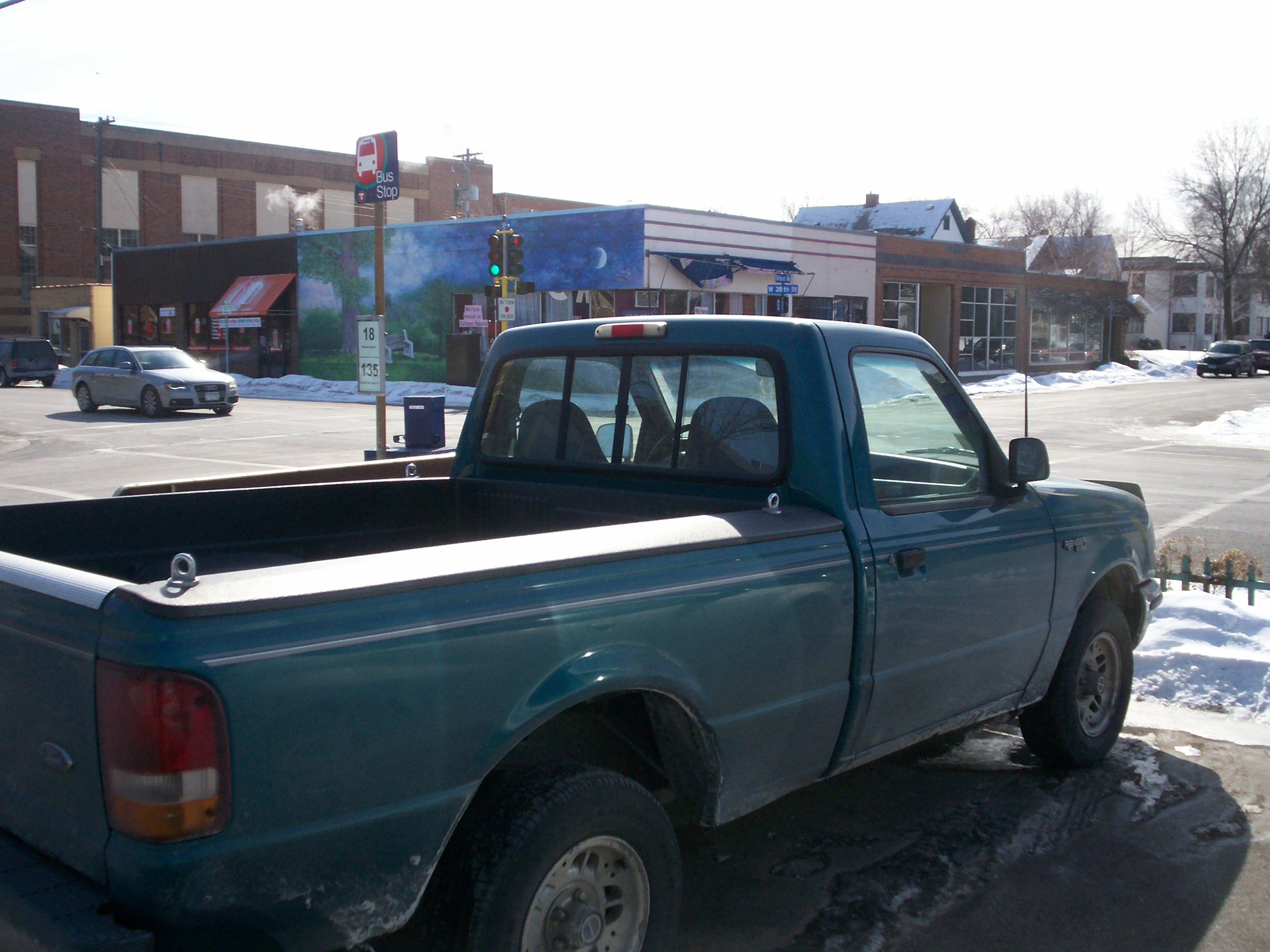 Phil B: It?s a beauty, isn?t it? To be fair, we could also call it a farmer?s station wagon. I remember riding in the back of my dad?s truck quite a few times as a youngster in western Kansas. Out there on the high plains, shade can be a precious commodity ? especially in the oven-like temperatures of summer. Sometimes there was an important lesson to be learned if you were barefoot or wearing shorts when you hopped in.
KG: Of course, there are certain inherent problems with the Cuban station wagon, not the least being it?s illegal to ride in the back of trucks here. So the three of us were forced to crowd together in the front on the way.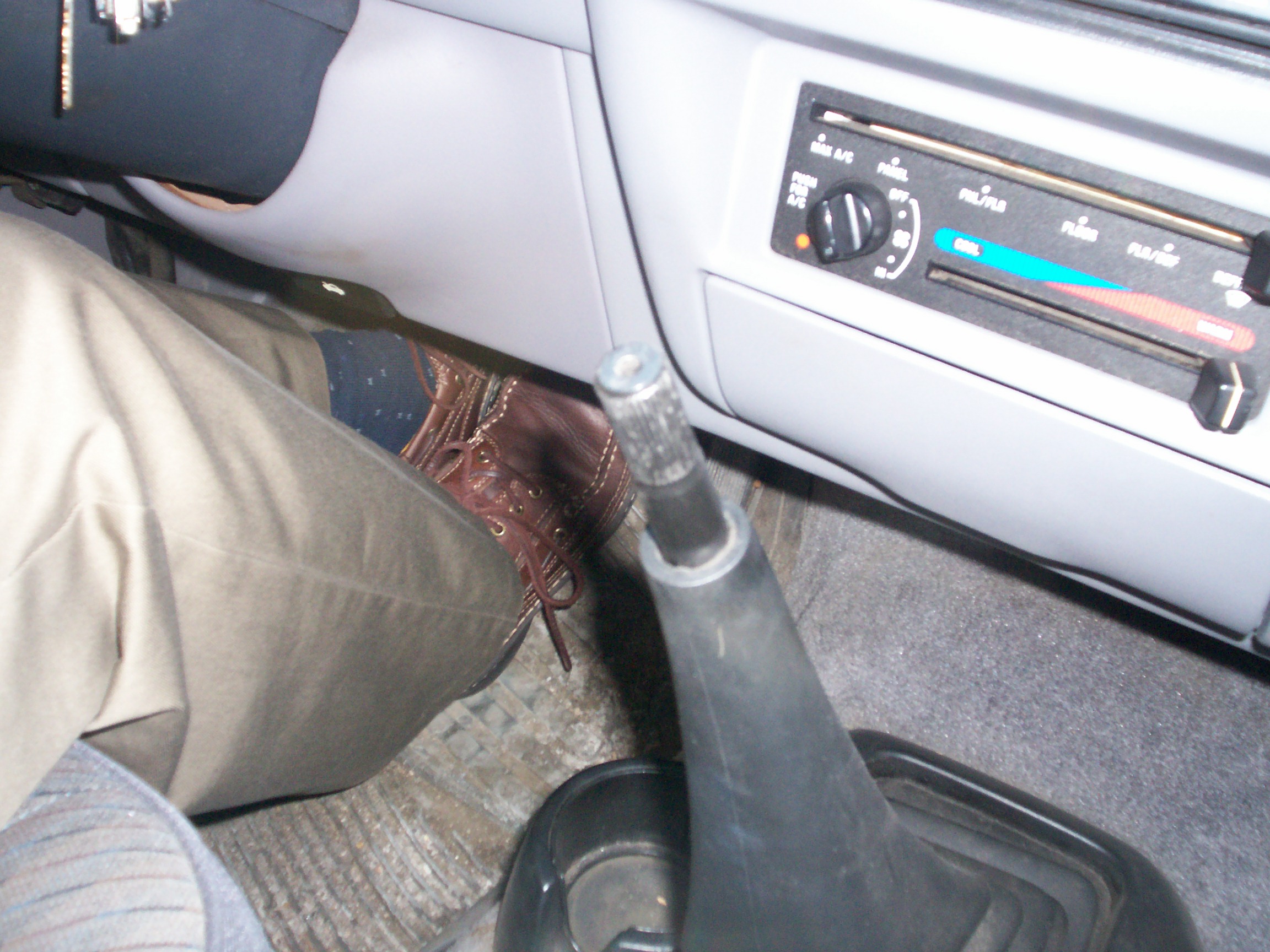 PB: You can see why the middle seat might be a problem if I suddenly hit the brakes.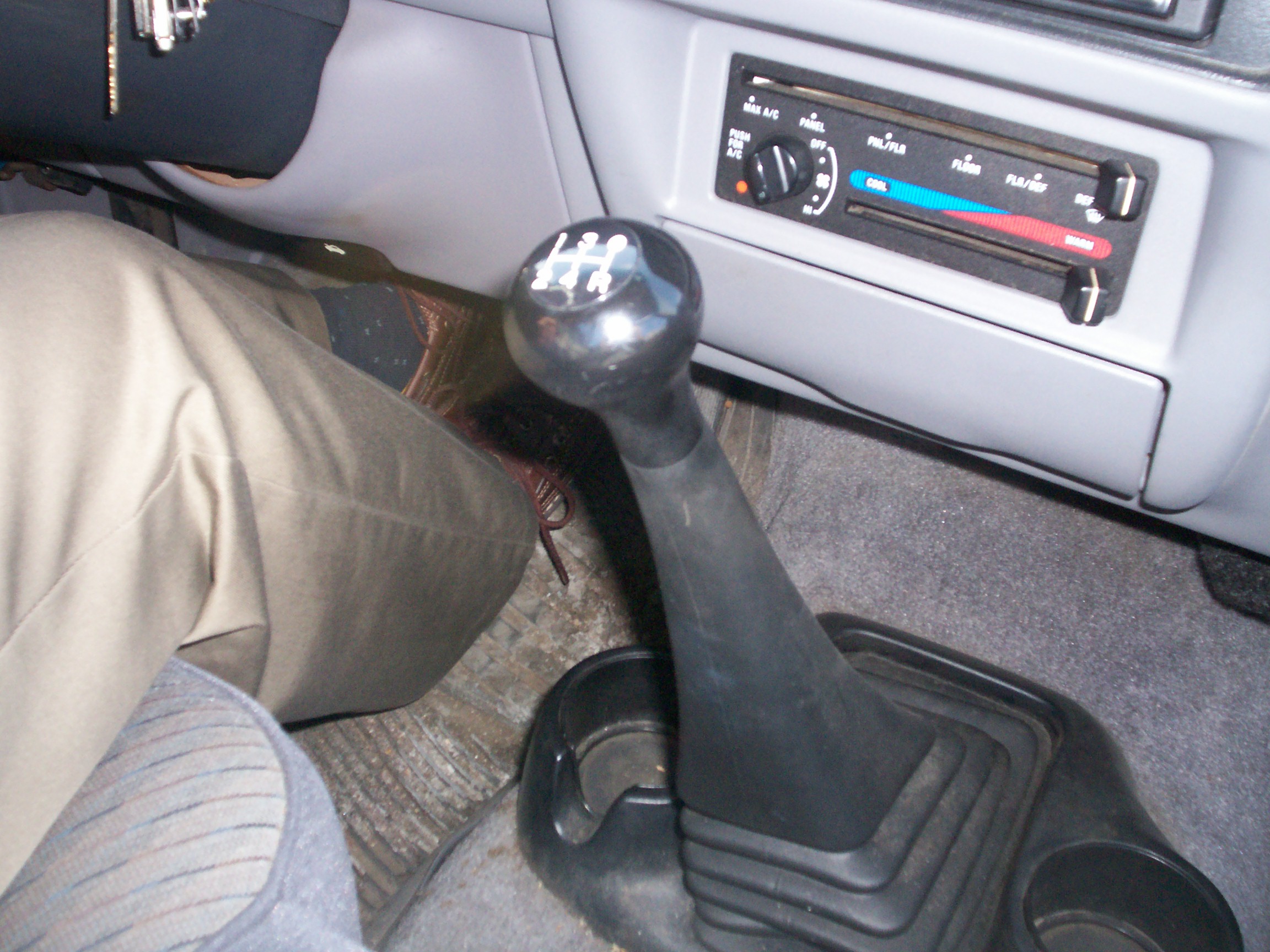 PB: Ah, much better.
KG: Victor?s itself was a sight to behold ? a tiny little shack looking place, with an architecture that seemed out of place in southern Minneapolis, but blended just fine with the Cuban aesthetic.
PB: It almost looks like they uprooted up a building from the island and shipped it here. Nice colors, too. Since our overall goal is to find great, funky little hole-in-the-wall places to eat, we had a real good feeling about this place.
KG: We ordered, we ate, we had a good time, and Kristin was torn, because in a week she?d be leaving for her new home in The-Middle-Of, Nowhere Arkansas, and she wouldn?t get to go on any more lunch adventures with us.
PB: It was a bittersweet moment. I?m getting a lump in my throat again, just thinking about it.
KG: Now, I?m not quite sure who began it ? maybe it was me, maybe it was Phil, but we came up with an ingenious plan to make sure KC didn?t feel left out ? or rather, to make her really feel like she was missing out on the best cuisine the Twin Cities had to offer. We, quite graciously I believe, offered to take photos of ourselves before we ate at the restaurants to show KC just how much fun we were having and send them to her weekly, just so she?d be included.
PB: Graciously? I thought we were doing it out of good ?ol passive-aggressive Minnesota-style spitefulness.
KG: And thus was Dining With Plastic Forks born.
So it?s a little like coming back to the birthplace, salmon swimming upstream to reach a place vaguely recalled as home? despite all the romanticizing, we did not, in fact, mate.
Thank god.
PB: You have NO idea how thankful I am. Anyhow, DWPF proves that sometimes good things can result from actions that were motivated by evil intentions.
KG: That said, the food was almost good enough to inspire us to. Victor?s is the kind of place that has simply unique foodstuffs, and we were already dreaming of our favorites before we got there. It?s no secret that the Cubano is one of the premiere sandwiches on the planet, and at least in the Twin Cities, Victor?s is the best.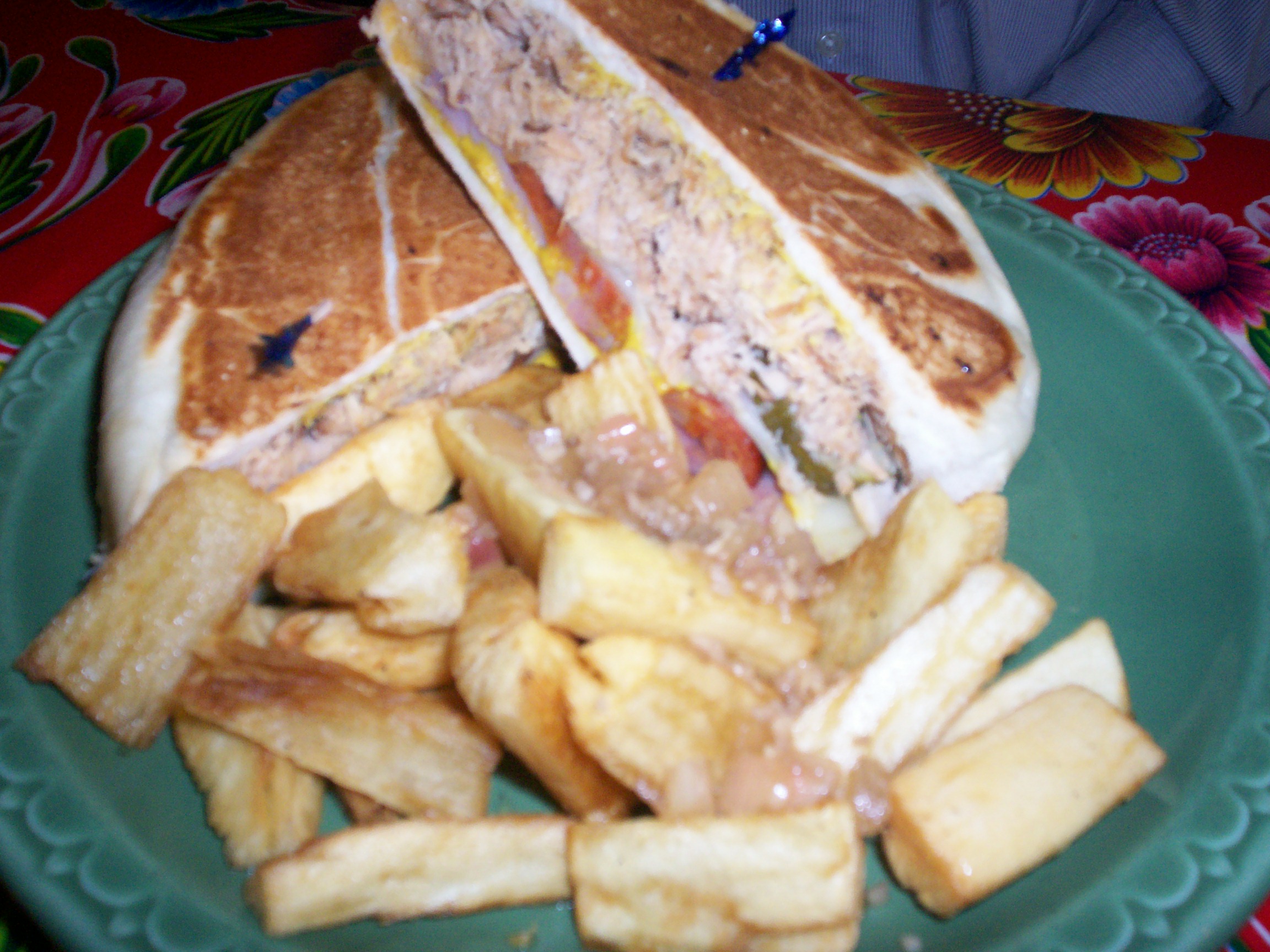 Pulled pork loin on honey ham with swiss, mustard and pickles, all in a pressed and toasted Cuban roll. At Victor?s you can have them add chorizo for a small additional fee, and who were we to say no? It does come with potato stix, but we highly recommend upgrading to the Yuca Frita, which is fried yucca that?s been topped with the house mojo, a delicious blend of garlic, onions, and lime juice. Start savoring the idea of mojo now, because it?s going to show up again before this review is over!
PB: Since it was Kale?s week to pay, of course we needed the upgrades. I?m glad we did, ?cuz the chorizo is a great addition to the Cubano, and the Yuca Frita with mojo perfectly complemented the sandwiches. Can?t believe that I grew up surrounded by yucca plants and it never occurred to anyone to make fries out of it.
KG: The Cubano, as already stated, is a sandwich near perfection and Phil tore into it with gusto. The sandwiches we ordered were cut in half, making it physically easy to swap halves, but I do believe I saw a tear in Phil?s eye when I took the second half of the Cubano away from him. It?s spicy, it?s tangy, it?s savory, sweet and vinegary, and it towers above just about any sandwich I can think of. Which is good, because it?s time to move on to the next giant on this field?
The Bay of Pigs sandwich is a slow roasted pulled pork sandwich, topped with a generous portion of mojo. The yucca frita comes with this one, but since Phil was already getting it, I upgraded my yucca to tostones, mashed and fried plantain chips served with (what else?) more mojo.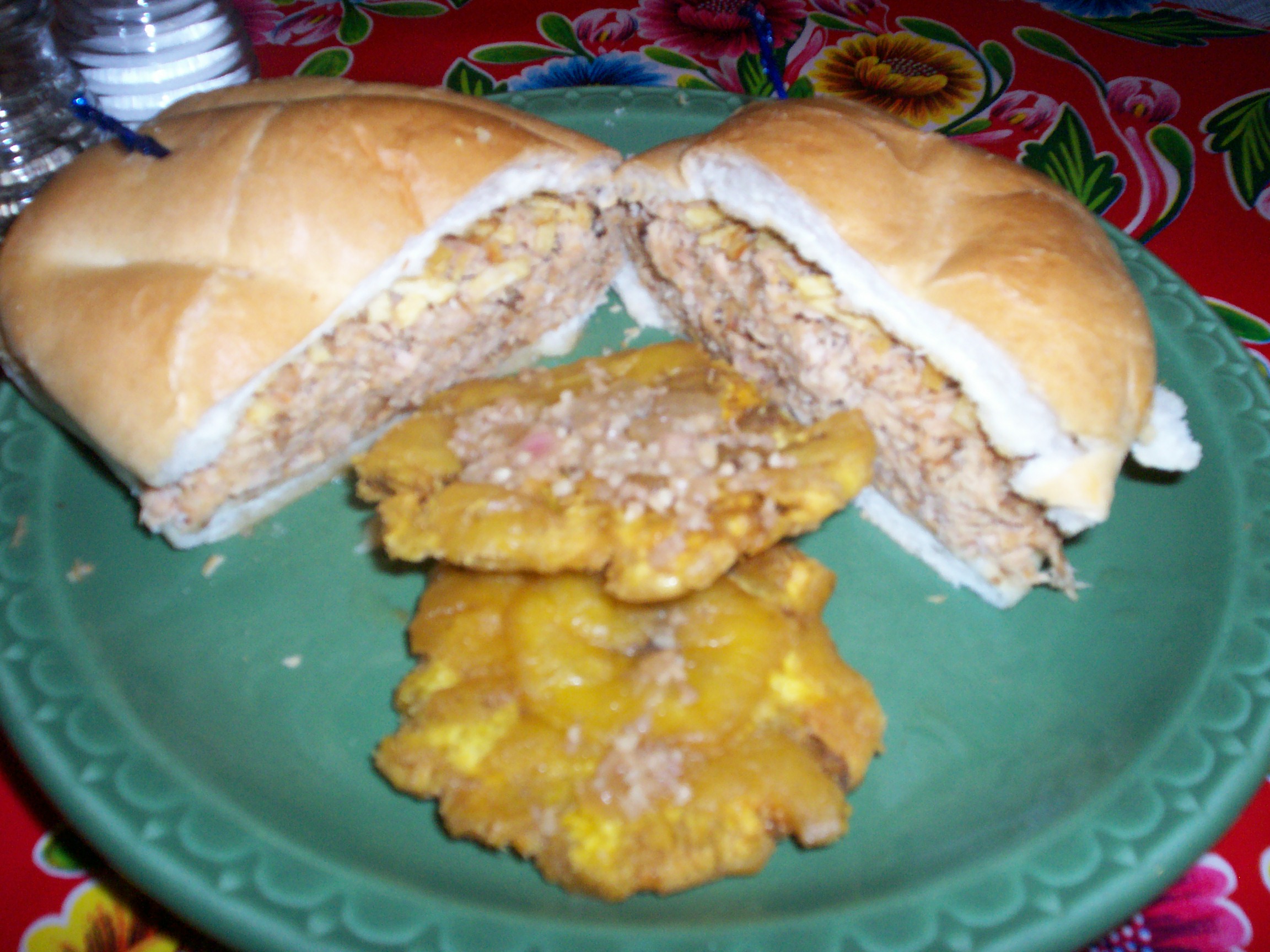 Again, this sandwich is designed to delight the senses. Savory pork, sour lime, rich garlic ? all the while I was eating it I kept thinking I should save a few bites to make sure that I could finish my meal with that wonderful flavor on my tongue.
But here?s the thing ? when I got over to Phil?s Cuban, that thought vanished. Because, and I am convinced of this, whichever one of these sandwiches is currently in your hands will be your favorite. If you?re eating one and somehow can manage to think about the other then you?re doing it WRONG.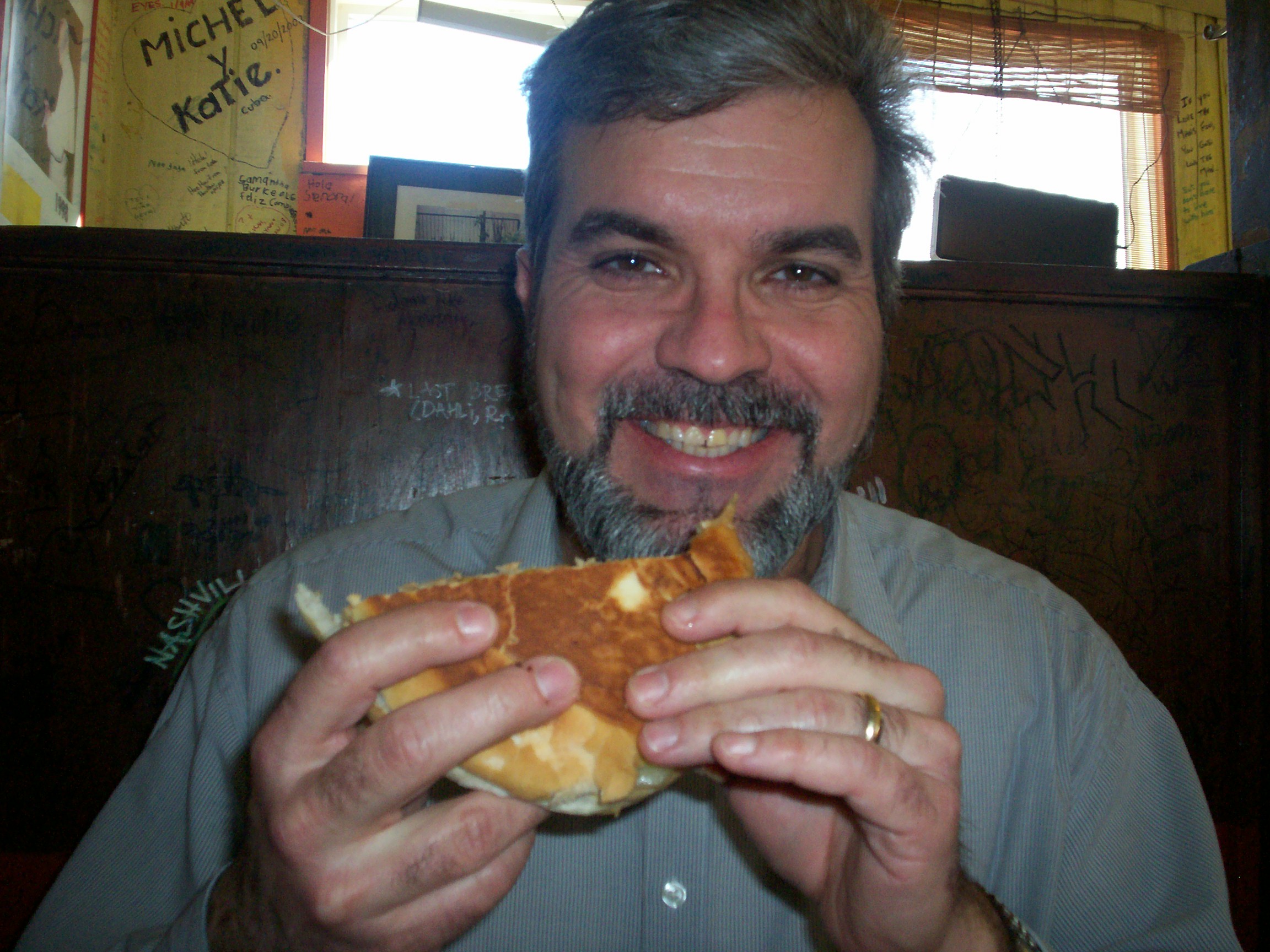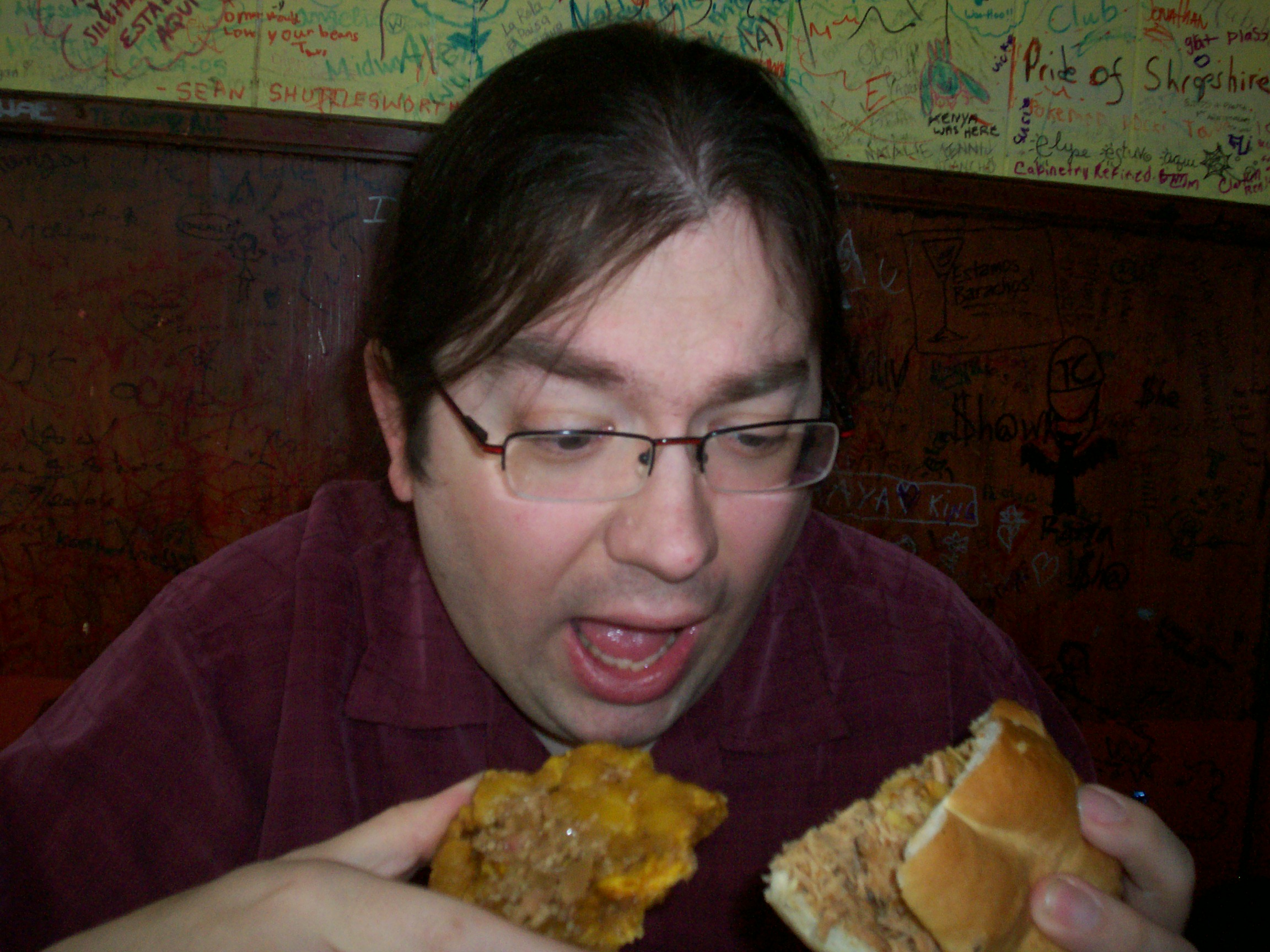 PB: Yep, these sandwiches almost made me forget about ordering dessert, which would have been most unfortunate since it was Kale?s week to pay.
KG: Punk.
PB: What?
KG: Nothing.
PB. Ahem ? well, since that is such a sore subject, let me reiterate Kale?s take on the sandwiches: They definitely have an amnesia effect. The one you are eating right now may cause you to forget what anything else you have ever eaten, including the other sandwich. Now, as I was saying before, we were unable to think ahead to dessert until the sandwiches were finished.
Speaking of dessert, Kale had a particular one in mind from a previous visit ? so I immediately agreed to try it. Over time, I have learned that it is a mistake to diverge from his recommendations when it comes to appetizers or dessert, since I am invariably disappointed with the result if I do.
KG: To be fair, the dessert requested is nothing short of fabulous. The Xango!Chango! is cheesecake that?s been wrapped in a light pastry dough, tossed is cinnamon and sugar, and served on guava puree. When the three small towers of delight were placed before us, we fell upon them like ravenous beasts. We remembered to take a photo, but by the time the camera powered up, well? see for yourself.
PB: In the spirit of the wild pigs that wander the island, we finished the Xango!Chango! about a millisecond after the flash went off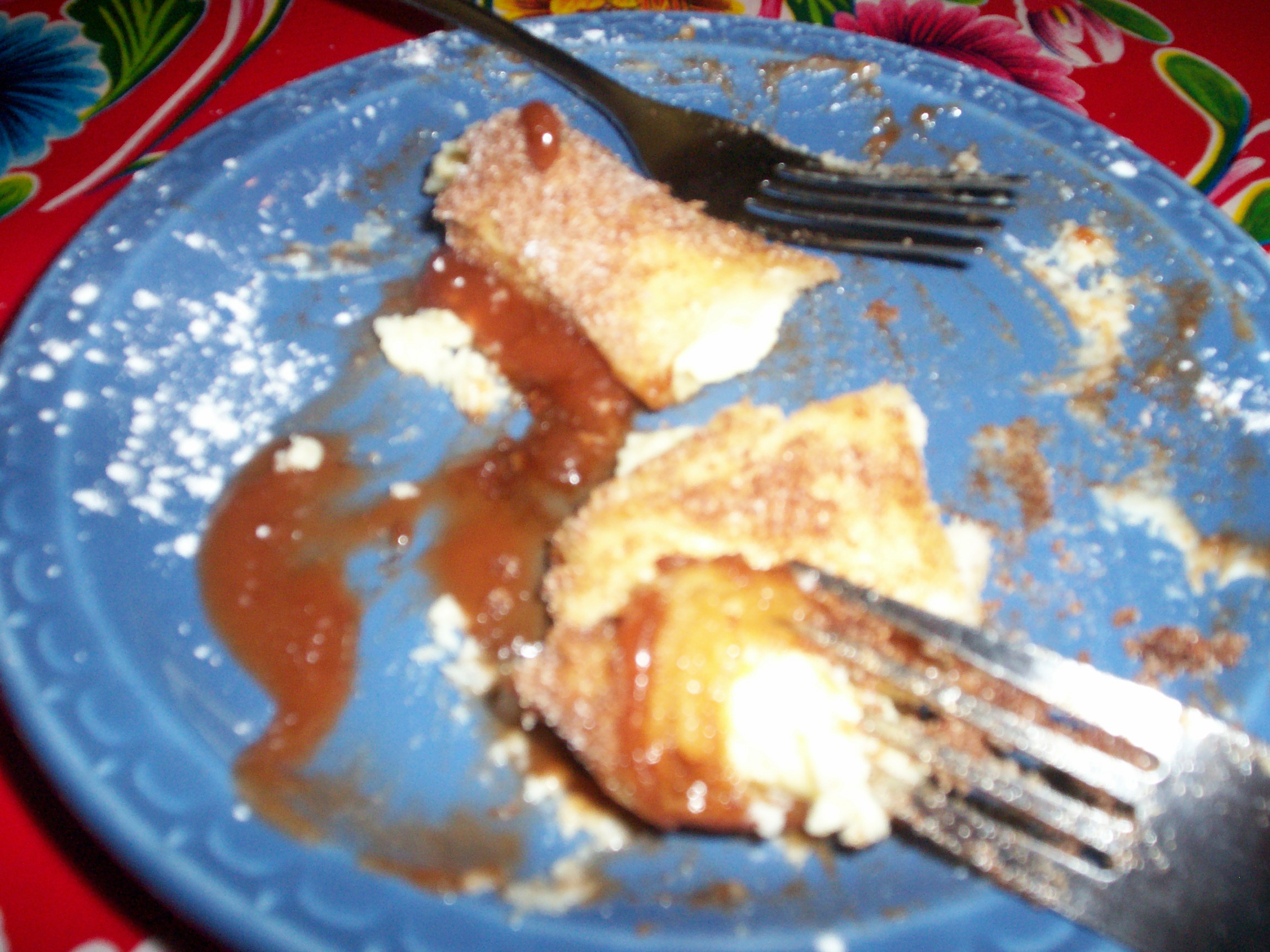 KG: If you?ve never had guava, this is an extra special treat, because it blends with all these more familiar flavors like an explosion ? it takes the excellent into the realm of legend, rocketing all the flavors into the stratosphere. It will have you looking through the market to try guava fresh ? it?s that good.
PB: Words won?t really do it justice, but here goes: It reminded me of a delicate, thin, crispy fried cinnamon roll stuffed with sweet, tangy cheesecake. And Kale is absolutely correct ? the guava puree puts it way over the top. I give this dessert four, five tines, whatever. Folks, this was simply a fantastic dessert.
As for the sandwiches and sides, well, see Kale?s description above. A delectable taste of Cuba right here in Minneapolis ? if you are looking for culinary adventure, don?t walk, run to Victor?s. I give it a full plastic fork.
KG: All in all, we cannot recommend Victor?s highly enough. Nothing we?ve ever had there has ever been less than stellar, and at a price that won?t break anyone?s wallet. Four tines without question, doubt or reservation. As point of fact, I think Phil?s got the perfect word to sum up Victor?s.
PB: AWESOME!!
No feedback yet
Comment feed for this post